Avidsen committed to an an eco-responsible home automation
What
Avidsen
says,
Avidsen
does.
Our
commitment
to
eco-responsible
and
sustainable
home
automation
is
based
on
the
strong
commitment
of
all
Avidsen
employees
to
preserving
our
planet.
For
many
years,
we
have
been
convinced
that
Technology
and
innovation
are
not
synonymous
with
disposable.
On e

very

connected

project,

our

co-workers

dreams on

a

connected

habitat

that

makes

sense.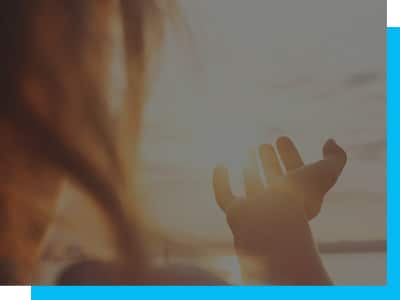 Tomorrow smart home must be sustainable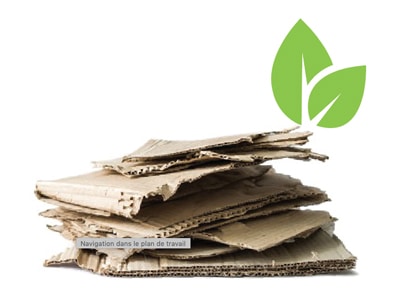 To
protect
our
natural
resources,
we
strive
to
control
the
impact
of
our
solutions,
from
their
conception
to
their
life.
Avidsen
has
begun
to
integrate
sustainable
materials
into
its
solutions:
–
We
use
recycled
cardboard
to
transport
our
equipment.
–
We
optimise
the
size
and
the
settings
of
our
packaging:
stop
the
overpack
that
ends
up
in
the
trash!
We
design
products
with
100%
recycled
materials.
The
use
of
paint
is
greatly
reduced:
we
use
engraving.
Our
packs
use
fewer
chemical
paints.
・
We
develop
energy-efficient,
low-energy
solutions
that
have
less
impact
on
the
planet
and
contribute
to
environmental
protection.
What are our recycled materials?
For example, Bamboo range uses 100% recycled plastic and bamboo wood, renowned for its energy-saving qualities.
in
addition,
our
Extel
engines
are
designed
with
recycled
aluminium.
With
this
type
of
material,
quality
remains
and
the
planet
is
preserved.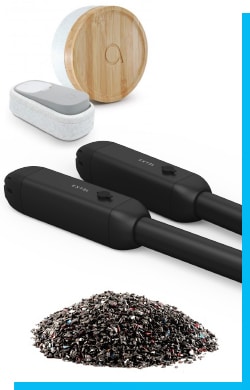 Our
products
have
a
strong
repairability
index,
so
when
you
contact
the
after sales service
to
return
a
product,
our
teams
do
their
best
to
repair
it,
and
reuse
spare
parts.
We
offer
reconditioned
products
on
our
website,
the
opportunity
for
you
to
buy
items
in
"second
hand".
We believe in the circular economy applied to connected housing. To transmit a healthier world, Avidsen wants to take a concrete part in raising awareness in favor of respect for the planet.
Avidsen co-worker is a player in this eco-responsible future
No lasting growth in our activity without teams who are accomplished and invest in an eco-responsible work environment. For example, we are reducing the volume of our printing and photocopying… we are recycling paper, we have opted for the digitalization of all our HR communication.
It is in an HQE (high environmental quality) building that Avidsen has installed the offices of its headquarter. The sixty or so employees who work there are stepping up efforts in favor of the environment:
Goodbye cardboard glasses for the coffee break: everyone has their own personal mug. Lights go out when offices are empty. The air conditioner is managed responsibly.
Pursue innovation and creativity for the benefit of the planet
Avidsen's efforts do not stop at what has already been accomplished. In the months and years to come, Avidsen will be part of an initiative to promote environmentally friendly transport for employees.
While mobile employees will be able to take advantage of an electric car, employees on site will benefit from bicycles for their home-office journey.
Wishing to include these initiatives in its business dynamic, Avidsen has just joined the French Business Climate Pledge program initiated by the Medef (French business movement).
Concrete actions do not stop. We are strengthening our collaboration with trusted partners, suppliers invested like us in a sustainable approach. For example, we are exploring the path of vegetable inks for the needs of our packaging.
For women and men of our company ...
Our first responsibility is to ensure the well-being and development of our employees. We do everything we can to be an employer of choice for our employees. We encourage actions in favor of well-being at work. For integration, diversity and well-being at work, we fight against discrimination and prevent the risks of exclusion.
We ensure the training of teams if necessary to improve their efficiency in their professional missions.
We fight against gender inequalities and pay inequalities.
Created by the law of September 5, 2018 for the freedom to choose one's professional future, the Professional Equality Index (Index Pénicaud) allows companies to measure the pay gaps between women and men and highlights the points progress on which to act when these disparities are unjustified. All companies with more than 50 employees must calculate and publish their Index each year on March 1.
This indicator only applies to France

The aim is to measure and compare, for women and for men:
– Average salaries, at same job position and age
– Individual salary increases
– The number of employees increased upon return from maternity leave
– Parity among the 10 highest salaries
During the latest period, Avidsen obtains a score of 89/100 for the year 2021.
For comparison, the French average is 83/100 for companies of our size (50-250 employees).