Chime or videophone: find the solution that suits you best to welcome your visitors, whether you live in an individual or collective dwelling. You'll also find Extel products, our leading brand in the video intercom market.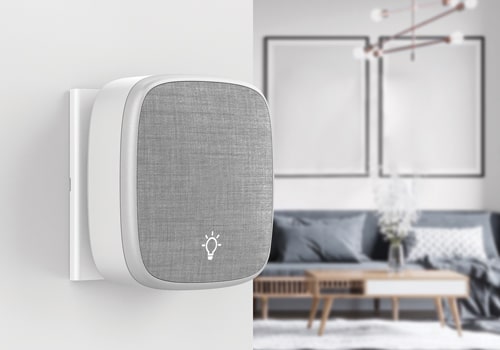 Our door bells have one goal: easy-to-use.
Our door bells packs contain one call button and one chime. Accordingly to your needs, you can add accessories that correspond to your house configuration. Our product portfolio contains many kind of chimes: wired, wireless, wireless and without battery, connected.
Our chimes are inclusive. Vibrating function when children sleep or bright light flashes for deaf or hearing impaired people are examples that our chimes can do. Our four brands: Avidsen, Extel, Philips and Thomson propose chimes with compact design.
Discover Philips Welcome Bell range
Philips Welcome Bell are wireless doorbells with elegant design. All those above range solutions are easy-to-install and easy-to-use. They offer a range of 300 meters. Each time, you can add up to three additional doorbells and call buttons.
Welcome Bell chimes have many options: colored flash, night mode, a wide range of ringtones and mobile chime. In addition, you have the low battery alert. Some models can be recharged using USB cables. Finally, call buttons are resistant, IP65 certified.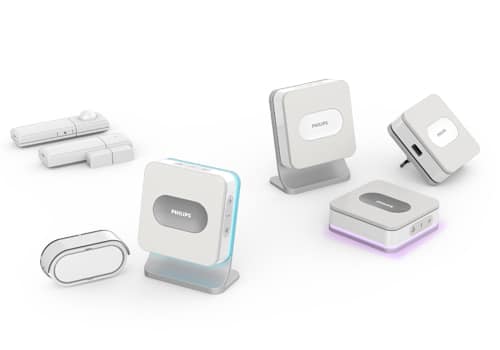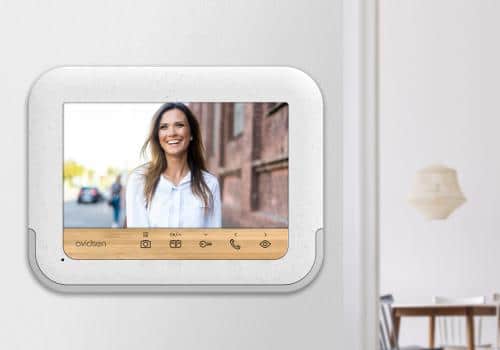 Our videophone for your comfort and security
A videophone is a screen connected to its street deck that allows you to control the access to your home. By checking the identity of your visitors, it guarantees your safety. Videophone, with its camera, is effective in filtering your visits and dissuading any intruder from entering your home.
Wireless, wired or connected videophones are our catalogue of solutions in order to ensure your comfort when welcoming your visitors. Coupled with an electrical lock, there is no need to go outside to open your gate.
Our accessories for door bells and videophones.
With our accessories made for videophones and doorbells, you can adapt your device to your own home's configuration. You improve both comfort and security and you do not miss any visitor.
Your home has a floor or an outbuilding : add a door bell or a monitor. If your home has multiple access (back doors), add an additional call button or deck device. You can also add an aperture or movement sensor, a camera, even an alarm for more security.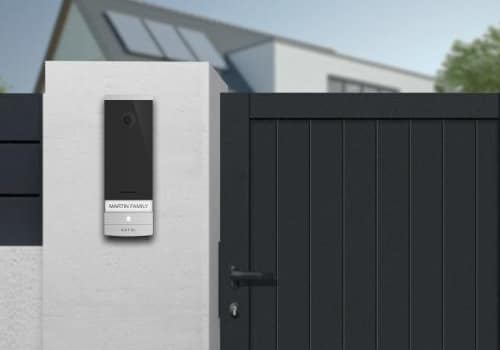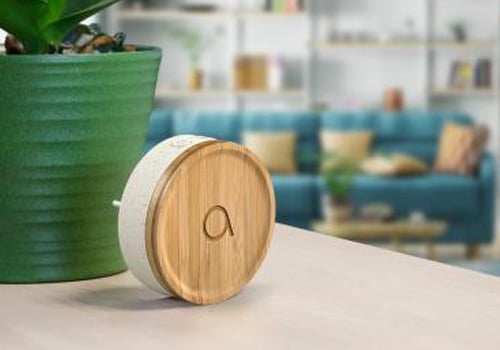 Our concrete commitments through Bamboo range
Avidsen is committed to responsible living with Bamboo sustainable videophones and doorbells. They have a simple design, similar to Scandinavian style. They are low power and do not require any batteries. You can also add door bell, call button, board or additional Bamboo monitor.
Videophone and door bell are without polluting paint, made of bamboo wood and 100% recycled plastic. Packed into cartons made from eco-friendly forests, Bamboo and Bamboo View are made to last.