Be calm and protect your home. Our catalog includes alarms and you can count on the expertise of the Avidsen brand to offer you a large number of cameras and their indispensable accessories for your security.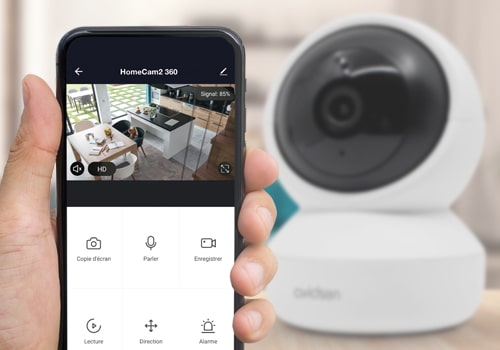 Avidsen expertise on protective cameras
Avidsen is a major player in the IP camera market, both outdoor and indoor. Our solutions are fixed or rotating; some product items can be connected to a smartphone. With our monitoring camera packs and your Internet connection, you can stay alert even remotely and at all times.
Our Avidsen and Thomson brands are well-known among camera industry. Record and/or notification when movement is detected, IR LEDs to allow night vision, dedicated applications, easy-to-configure and use: your loved ones and assets are perfectly protected.
Alarm is a real deterrent
The alarm is made up of a central unit connected to detectors which are located different rooms (house or apartment). In the event of an intrusion, these detectors detect it and send the information to the central unit. There are 3 kinds of alarms: wired, radio waves (wireless) alarms, and connected ones.
Depending on whether you're in a home or an apartment, you'll have specific places to equip yourself with detectors: doors, windows, passageways. As far as the siren is concerned, for individual houses, it allows you to alert neighbors. In most cases, it is prohibited as a co-owner.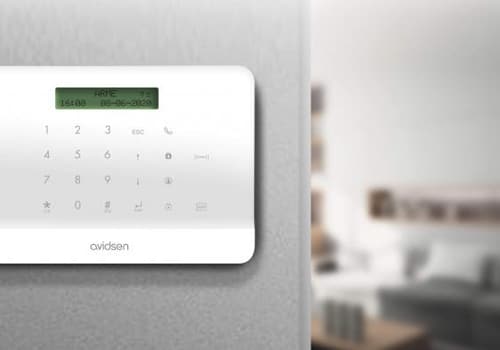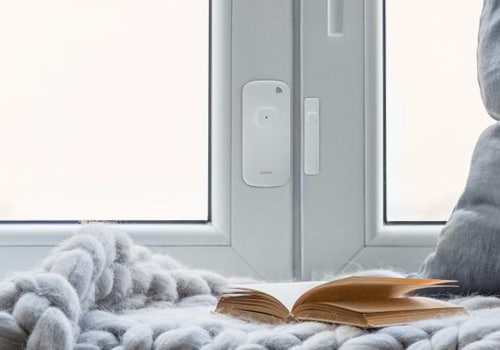 Sensors, essential acessories for alarms and cameras solutions.
Cameras and alarms will be effective if detectors are well placed in your house. There are a few differences between house and apartment. In an apartment configuration on the ground floor, definitely more vulnerable, equip your doors and windows.
If you're in a single house, be sure to look at the doors and windows, but also think about where you're going: the entrance hall, the main hall, the door between the garage and the house… Also consider equipping your roof windows, favored by burglars.
Other protection accessories
There are fake alarms and cameras to trick and deter intruders. These are low-cost solutions, although the illusion may not last long. Be sure to get home with a code keyboard or RFID badge(s).
Alarms and cameras can be equipped with emergency battery to prevent power outages and damage to your loved ones and property. Even smarter, there are Avidsen cameras powered by a solar panel.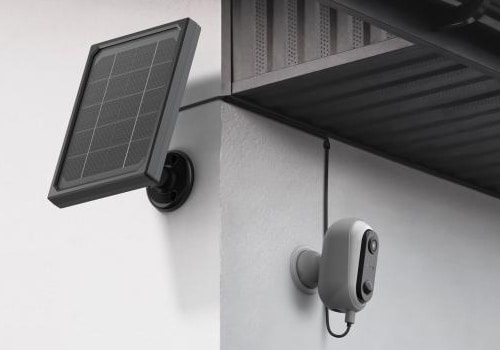 Thomson Rheita 100 camera revolutionizing its market
Rheita 100 offers you both security and lighting. Rarely on the market, a motorized rotation camera offers the recognition of silhouette: this is a very innovative autotracking feature. The camera also includes a deterrent siren and lamp that can be triggered.
IP65 means the camera is protected against rain and dust. Many other features such as: wide motor race, bidirectional sound, infrared night vision and three modes of light. Manage this Thomson camera with the Thomson AT HOME SECURITY application, thanks to your WiFi connection.