Philips WelcomeEye View outdoor camera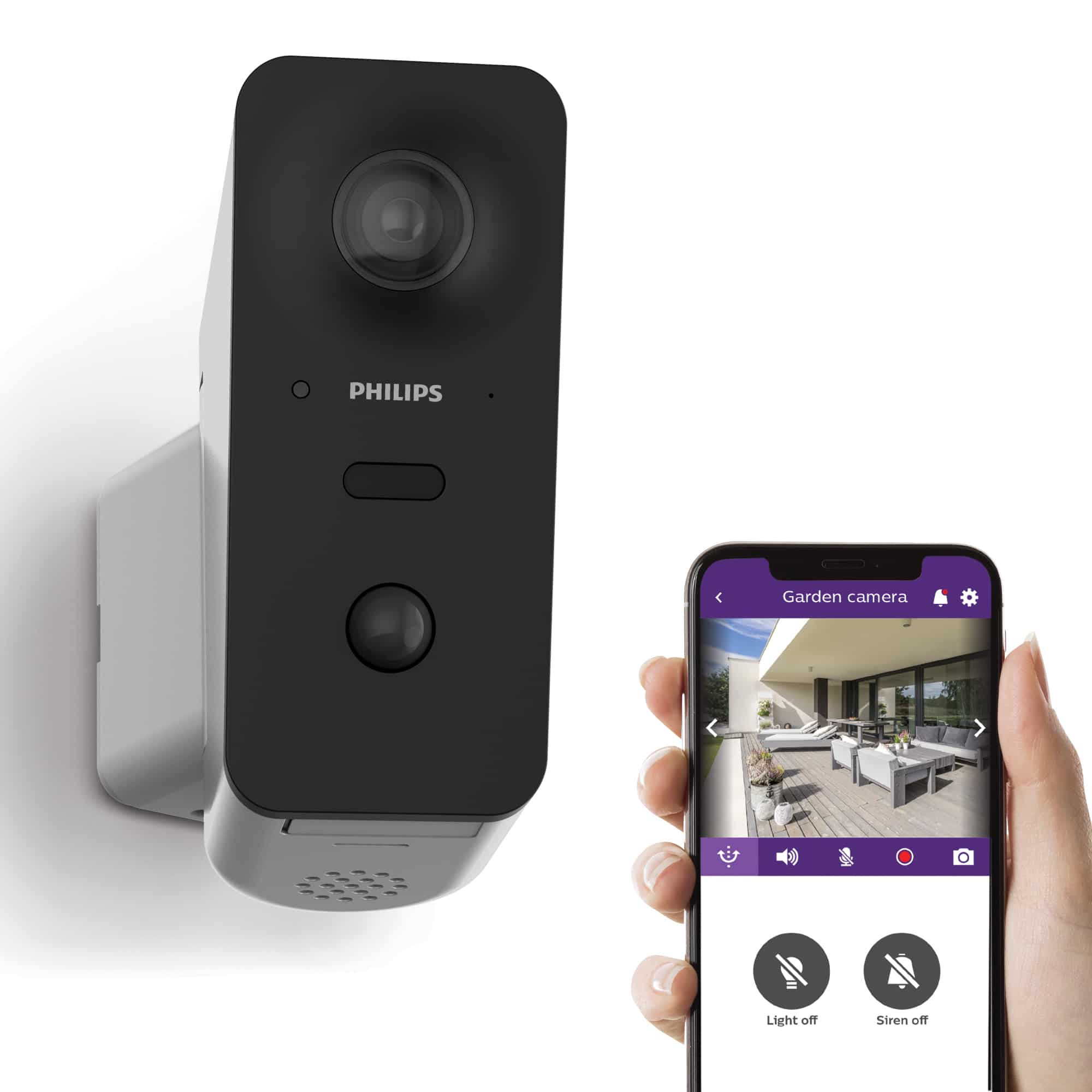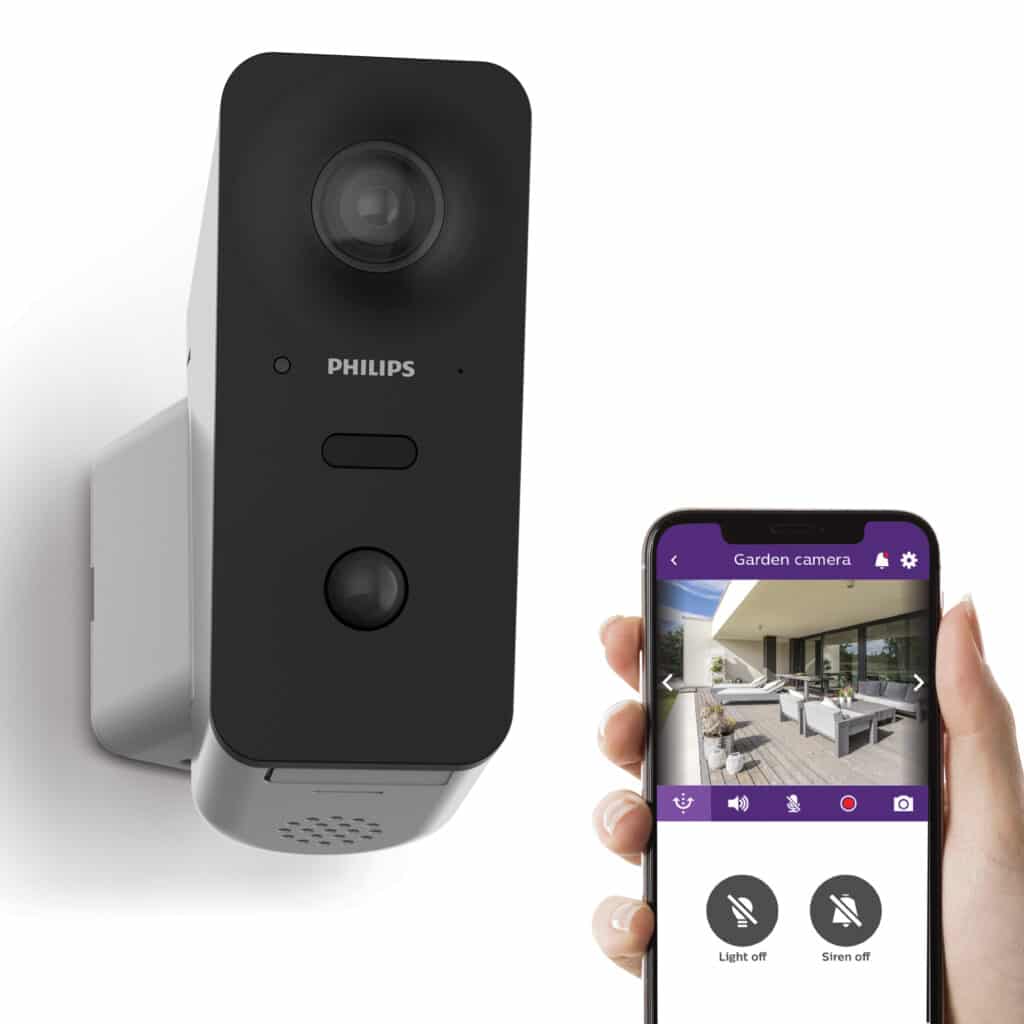 To protect the outside of your home, choose Philips WelcomeEye View. This outdoor camera, connected and motorized, offers a unique combination of features on the market. Control the situation from your home or remotely with your smartphone.
Product number : 531050
EAN : 3345115310505
The benefits of the camera
I protect my property with the motion/silhouette detection function
Philips WelcomeEye has a motion detection function to detect and track a moving intruder. Follow the video from your smartphone, while the camera engine moves for you. You will also be able to view a complete recording, stored in the camera.
My camera is also an alarm to deter intruders
In addition to accurate video tracking, Philips WelcomeEye allows you to deter the intruder spotted by the camera. Indeed, whether it is an automatic or manual launch, the integrated siren is powerful (105 dB). The high volume scares off the intruder and alerts the neighbors.
Understanding the camera in video